The Very Best of Napa Valley
Premiere Napa Valley wines tell the stories of the soils, microclimates and remarkable personalities which make up the mosaic of Napa Valley. They represent the quality and innovation for which America's leading wine region has become known and are among the world's rarest wines.
Though reminiscent of how Hospices de Beaune wines are produced, the process is uniquely American. The winemakers take a gloves-off approach, often using varieties they may not bottle as a stand-alone, or perhaps a noted white-wine-only house producing a red wine. These wines showcase Napa Valley's sense of exploration in fine winemaking.
2022 Press Release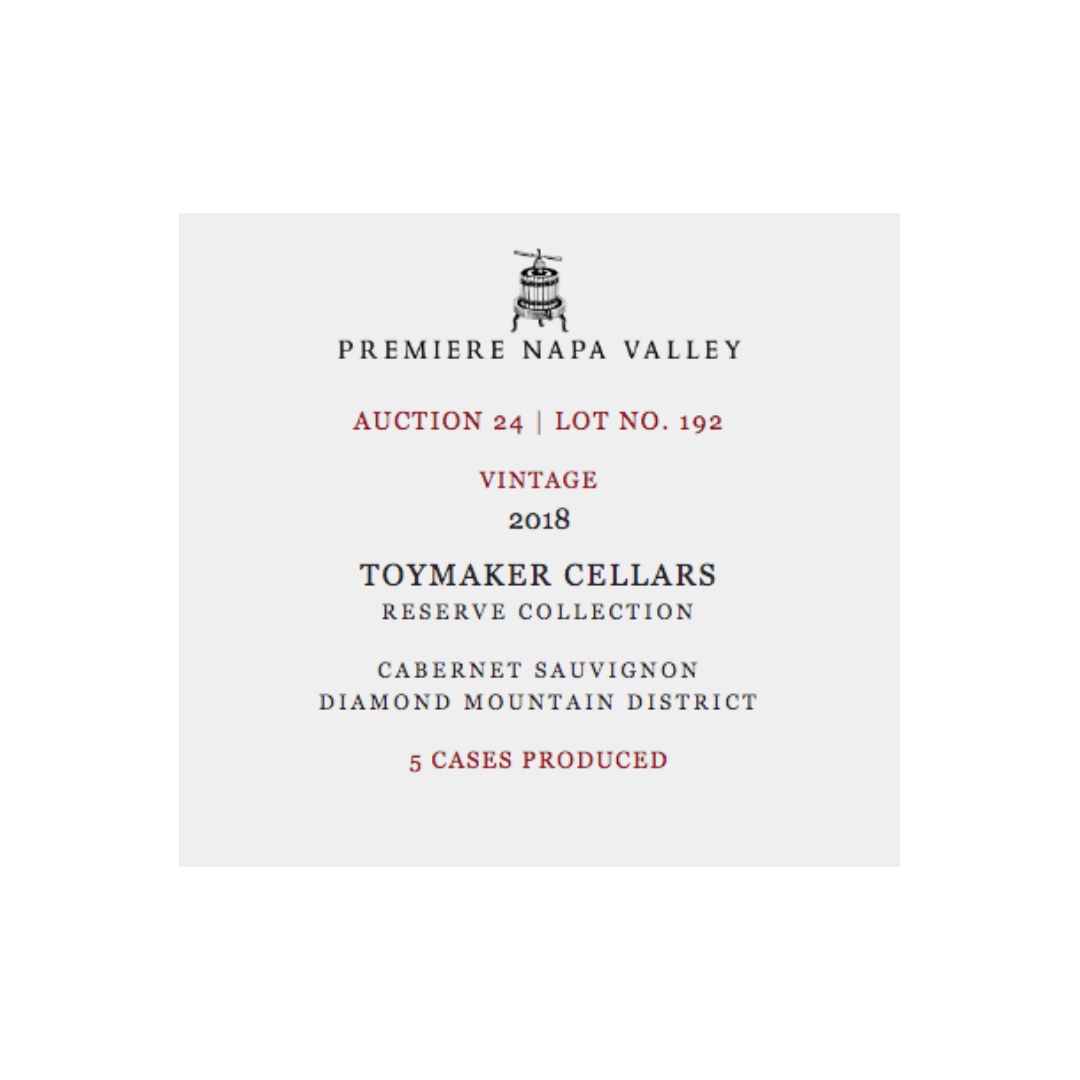 Toymaker
The 2018 Toymaker "Reserve Collection" Cabernet Sauvignon is composed of a three-lot blend of Diamond Mountain District fruit, aging 28 months in 100 percent new French oak. Made by Napa Valley winemaker Martha McClellan, this quintessential mountain Cabernet Sauvignon is harmoniously balanced, boasting full-bodied ripe red fruit that unfolds across the front and midpalate and supple skin tannins for a long, smooth, velvety finish.
Request Allocation - $695 per bottle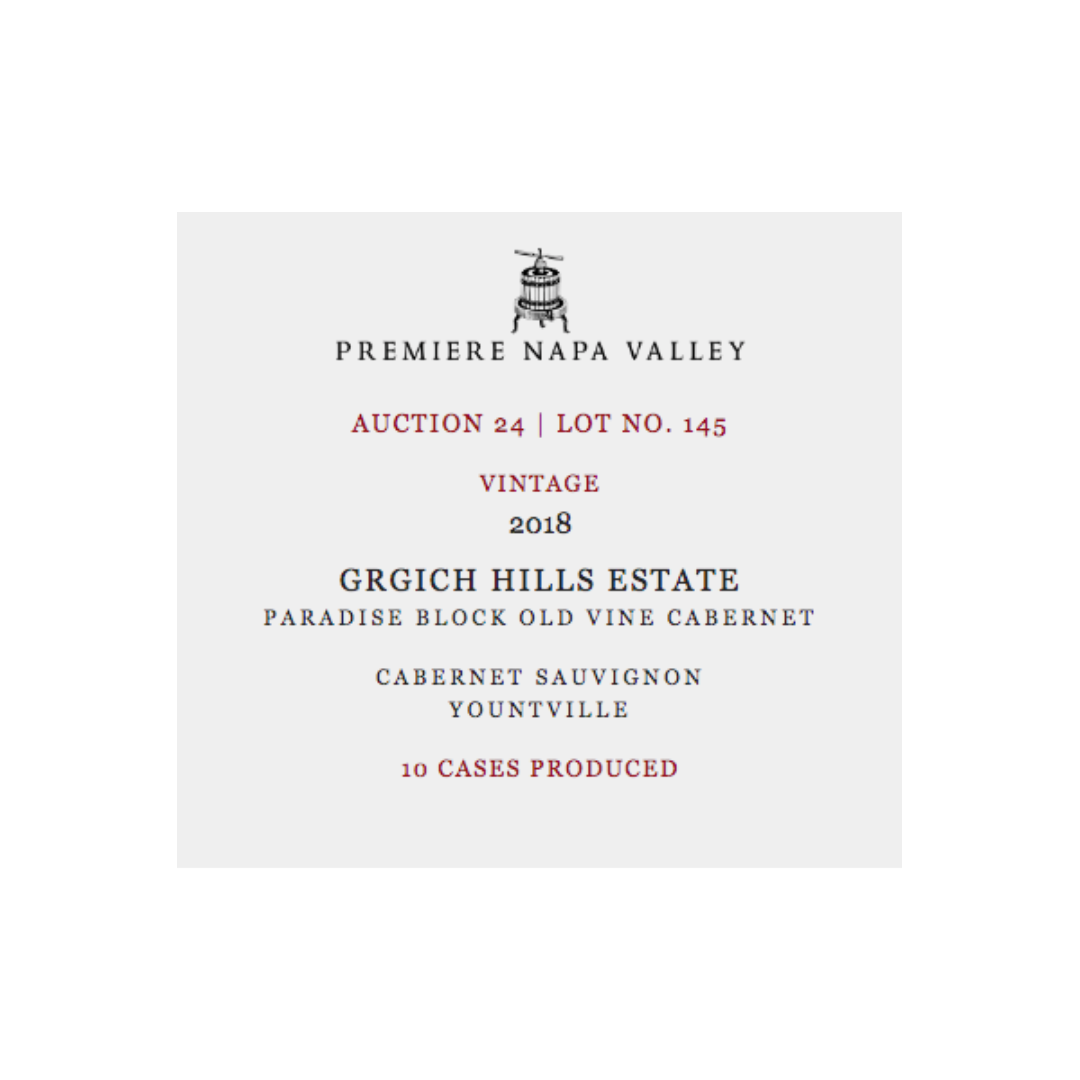 Grgich Hills Estate
When Mike Grgich was a student at the University of Zagreb, his professor once whispered to him that Napa Valley was "Paradise." Inspired by these words, Mike eventually found his way to the valley to follow his dream. After many attempts, Mike was able to purchase our Yountville vineyard that was planted to the second-oldest Cabernet Sauvignon vines in Napa Valley, planted in 1959. This wine is an homage to Mike's dream of "Paradise."

Request Allocation - $395 per bottle